Introducing One-Stop button printing Solution
COLORJET INDUSTRY  UV LED button printer can print different kind of button with the designed pictures, it use LED UV inks which ensure the long ink durability and scratch resistance.
You can print many buttons with the matched pictures at one time, even with different artworks. Just set at RIP software. You can not only capture the small minimum to 1 piece, but also the large orders up to thousands of buttons.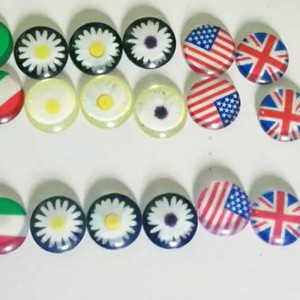 COLORJET INDUSTRY  provides three different models of buttons printers: CJ-UV3560D A3 UV  button printer, CJ-UV4560D A2 uv button uv printer,CJ-R9080UV uv button printing machine ,CJ-R1610UV large format printer .